Apprentice Electrician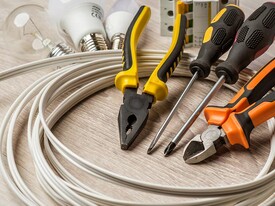 About Us
A Circuit Electric Ltd. has been successfully providing electrical services in the Edmonton area since 1982. Our high quality standards and track record of completing construction projects and service calls on time and on budget have earned us an enviable reputation. With more than 35 years of experience, our company is known for our professionalism and quality of work. Our experience includes an array of projects including design builds, new project developments, retails stores, restaurants, dealerships, hotels, strip malls, office and warehouse designs. We also are able to provide a full commercial service division to our clients.
Position Description
The Electrical Apprentice is responsible for installing, and wiring electrical components, as directed by their site Foreman or Journeyman. They will also be required to complete jobs as per project drawings, specifications and in accordance with applicable electrical codes. The Apprentice is responsible for understanding and learning the basic skills, responsibilities, and expertise needed to do all required work as an Electrician, while helping Journeymen and other employees with their tasks. With time and experience, the Apprentice will take more ownership of jobs and how they are run, dependent on their abilities. 
The role requires an individual who shares our company values, who is passionate about delivering exceptional customer service and is looking to improve upon their skillset to earn their journeyman ticket.  We are looking for individuals who are excited to help us tackle challenges to succeed in our business.
Job Duties & Responsibilities
Under the direction of a Journeyman Electrician, the Apprentice Electrician will:
Read and interpret drawings, blueprints, schematics and electrical code specifications to determine layout of electrical equipment installations;
Install, examine, demolish, replace or repair electrical wiring, receptacles, switch boxes, conduits, feeders, lighting fixtures and other electrical components;
Test electrical equipment and components for continuity, current, voltage and resistance;
Assist with maintaining, repairing, installing and testing switch gear, transformers, switchboard meters;
Troubleshoot, maintain and repair, electrical and low voltage control systems and other related devices;
Attend required safety meetings;
Actively involved with Journeyman to increase knowledge base for apprenticeship;
Maintain a safe work environment by adhering to all company guidelines and OSHA safety requirements and also through reporting violations of policies, procedures and guidelines to immediate supervisor;
Organizing and maintaining required material;
Ensure that all work areas are clean and well maintained before, throughout and after completion of job;
Other duties as assigned.
Qualifications
 Recommended Education & Certifications:
First, second, third or fourth year Alberta apprentice electrician;
Current Registered Trade Apprentice (willing to indenture candidates);
First Aid Standard Level;
AWP Aerial work platform;
Fall Arrest and/or Fall Protection;
Class 5 driver's license and a reliable vehicle
Required Experience, Knowledge & Skills:
Good troubleshooting skills, repair abilities and installation skills;
Attention to detail;
Strong communications skills and customer service orientation;
Comfortable working outdoors;
Candidates must be comfortable working at heights;
Strong work ethic and positive attitude.
If you are interested in joining the A. Circuit Electric family of employees please send your resume, cover letter and any other applicable information to careers@acircuit.ca. 
Walk-ins will not be considered.